Business Telephone Systems
Voice Over IP (VoIP) Telephones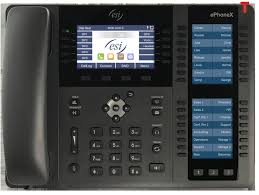 With the right infrastructure, IP technology can save you money.  Voice over Internet Protocol (VoIP) phones use the internet to transmit and receive calls and are sometimes also referred to as IP or SIP phones.  VoIP solutions are attractive to many because they allows the user to eliminate a monthly phone bill.  Before installing a VoIP phone system, it is important to make sure your current network is VoIP-ready.  Not sure if it is?  We will test your network to make sure it's up to the task.
Cloud Business Telephones
A hosted or cloud solution requires less equipment ownership for the business using it.  Cloud phones are IP phones, however, the physical phone system is hosted outside the business at another location.  Good cloud service has multiple hosting locations in different geographical areas.  If one center were to go down, your phone system would not be affected.
A cloud telephone system is an excellent choice for a new business or anyone who is trying to spend less money upfront, as you pay a small monthly service fee instead of having to buy an entire system.  Instead of installing a traditional phone system at your location, we will simply supply and program your phones and connect them to the cloud via your internet connection.
Have Cloud Questions? We can answer them all but the linked blog is a great place to start!
Digital Business Telephones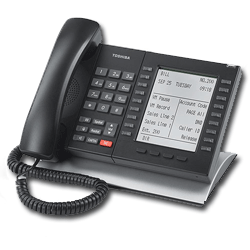 Digital phone systems, also referred to as PBX's, are the longest standing business communications solution.  With a digital phone system, calls traverse over phone lines the old-fashioned way, providing complete reliability.  While internet connections can sometimes be slow or completely down, affecting cloud and VoIP phones, your digital system will remain unaffected.  Add a battery backup to this scenario and you'll even be able to work through power outages.  Digital phone systems are truly a bulletproof solution for any business.  Digital phones also don't require any extra or special cabling. If your business has current phone jacks then you are good to go, potentially saving you thousands of dollars.
Rental Business Telephone Equipment
Not sure if you're ready to commit?  Maybe you are just looking to lower your upfront costs?  RCI also offers rental telephone contracts at an excellent value.   Your monthly rental price will include all equipment and onsite service.  Knowing that you have no costly surprises coming up is a great option for any business.   Contact us for more information! 
RCI Business Technology
5515 Williamson Rd. Roanoke, VA 24012
Monday – Friday:
8 AM – 5 PM
(Technician on call for emergencies)
  Contact us: (540) 563-1708