Internet Telephone Service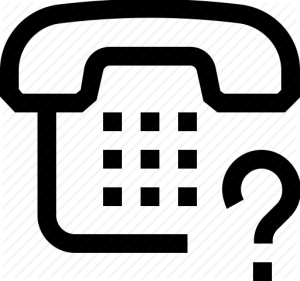 The internet is ubiquitous to modern life. It seems like a hundred years ago when we had to sit in front of a desktop and wait as the modem dialed up. Now internet is in nearly every business, school and home. It's high speed internet and goes over fiber and wireless, and laptops that can be carried with one hand. Of course most people don't use them because they can do just about everything on the little portable computer they keep in their pocket. And in addition to those smart phones, the internet connects to our televisions, security systems and even microwaves.Meanwhile everything old is new again because more and more, telephone calls are going over the same medium as the computer. The only difference is now, it's the phone using the computer's territory, the internet, through SIP trunks.
What are SIP Trunks?
SIP trunk is one of the IT terms that doesn't seem to have quite made it into general circulation yet.
SIP trunks are the highway IP systems use to transport their phone traffic. You can think of a SIP trunk as a virtual phone line that travels over the internet.
A SIP provider can provide all of the services you expect from a phone company with SIP lines including porting your current phone numbers.
Why Do People Use SIP Trunks?
There are a few reasons to use SIP trunks.
First of all, if you have a new telephone system, chances are it is IP-based. IP phones travel over the internet without requiring extra equipment.
Secondly, there is price. With new construction, you can bypass telephone lines being run to your building entirely and instead use the internet. You can also save on cabling. Typically you can run an IP phone and a computer off of one CAT 5e cable.
Finally, there's your monthly price. Typically SIP trunks are less expensive than traditional phone lines.
RCI SIP trunks for example are able to save most customers an average of $50 to $150 or more on their telephone service each month.
What if You Don't Want SIP Trunks?
Many customers like the stability and security of a landline. However, that is becoming more difficult to come by.
Today, even if you still have a landline, chances are your telephone calls pass through the internet at some point in their travels. That's because phone companies are whenever possible switching to internet based call routing in order to save money.
Plus just because you don't have SIP service doesn't mean your calls aren't going over the internet. So just because you aren't on a SIP trunk, doesn't mean you're not over the internet.
So you don't have to get SIP trunks today but eventually you probably will. And in my personal opinion, you may as well save some money in the meantime by switching early.
Note: A blog containing portions of this post was posted in July. It contained some of the same material in a different context with less overall information.