Pluses and Minuses: Part 2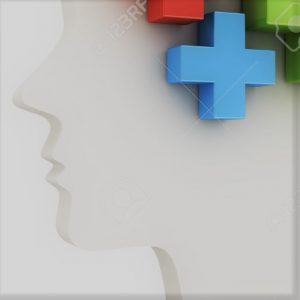 When a customer calls in to speak to someone at your company, it's a lot easier to give them a bad experience than a good one. Over the course of a phone call, there are many opportunities to ruin a customer experience or keep it on track: Customer service plays a factor. Sound quality. Politeness of employees. Wait time. Whether or not a need is actually met or aa goal is perceived to have moved forward. All of these factors can be pluses or minuses.
We can define a plus as something that makes a client more likely to stay a client or a potential client, more likely to become a client.
So a positive experience is of course a plus. Our last blog discussed how bad sound quality can negatively affect sales and how higher reliability is essential.
Going beyond the basics of reliability and quality of our last blog, let's talk about some ways you can use telephone features to make a telephone conversation a plus for your customers' experience.
Features That Improve Your Customers' Experience
When a customer calls, what's the first thing they hear? Ringing. How much ringing do your customers hear?
If you do a quick google search, you'll find that most people say they will wait 6 rings at most before hanging up. My recent informal survey yielded similar results.
Will customers wait longer? Some will. Will they be happy about it? Probably not.
So the first task is to make sure that your customers don't have to wait very long before they speak to someone at your company. Most companies try to answer within three rings.
How do you make sure that happens? There are two tools that can help – Auto Attendant and Automatic Call Distribution.
Auto Attendant
You may or may not be familiar with the term auto attendant but you are certainly familiar with the feature. Auto attendant is the recording that greets customers when they call. It can be recorded professionally, by an employee or even robotically. Either way, it gives the customers options to reach particular departments or individuals. It's included with most modern telephone systems. "Dial 1 for service, and 2 for sales. If you know the extension of your party, you may dial it at any time." Sound familiar?
So how does auto attendant improve customer experience?
For many businesses, it is difficult to always answer each call that comes in within a reasonable number of rings. The business either doesn't have a receptionist or has one that can't answer every call. For these businesses the auto attendant can either be the primary answerer or a fallback to make sure all calls are answered if the receptionist and other employees are busy. It also interacts with another important tool.
Automatic Call Distribution
Automatic Call Distribution, or ACD is a system that makes sure that calls are divided in a way that is desirable to the company receiving the calls. Like Auto Attendant, ACD comes in some form with most good telephone systems.
ACD can be simple or complex depending on an organizations needs and budget. The simplest version makes sure calls are distributed evenly to members of a department or through a round robin system – that simply means that calls are sent to answerers in a particular order. More complex versions can go as far as routing particular callers to particular employees based on telephone number.
So again, we come to the question: How does this feature, ACD, enhance a customer's experience?
Well, think about it. You call a company and talk to a particular customer service rep. That CSR helps you move toward solving a problem or placing an order. You promise to call back in a week. When you call back in a week what happens? For most companies you call the number and ask to speak with the person you last spoke with. If you remember the name of that CSR you may be able to be put back in contact with that person. More likely you've forgotten who you spoke to. If it's a larger company, it's possible there are many people with that name. But what if you called and because your phone number was recognized by software in the telephone system, you were immediately connected to the CSR who had helped you during your earlier call. Wouldn't that be helpful?
Another way ACD helps is by placing callers in a queue. Together with the auto attendant, the caller is told that they will be connected to the first available representative (which leads to today's last feature). Then the caller is either placed on hold or given to a CSR if there is one available. If there are several available, the ACD can route the call based on expertise, how many calls each CSR took that day or who was most recently on the phone.
Music and Announcement On Hold
Finally, no one likes to be on hold. But what's worse then being on hold is not knowing whether you're still connected. This is where music and announcements while on hold come in.
In the earlier ACD example, while the customer was waiting to speak to a representative the customer would hear music, or better yet, announcements, telling the customer that not only were they still on the phone but that they would soon be connected to a CSR.
Research has shown that customer are more likely to remain on hold when they hear announcements.
Taken together, these features work to keep your customers happy and on the phone, and therefore more likely to remain customers.