Relationships Matter More Than Equipment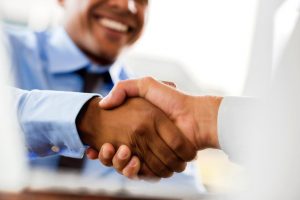 You may be surprised to be told while reading a technology blog that technology is actually of secondary importance when making technology decisions. Certainly you want technology that is dependable, modern and useful. Ideally you'll have technology that is cutting edge and maybe even fun. My last 3 blog posts have been about how certain new features in phone technology can increase customer service and your bottom line. But while all these factors matter, they are meaningless if you lack another – a good relationship with your provider.
In this case, when I say provider, I mean the company that provides your business technology equipment and service. There are many different levels of service out there and it's important that you know exactly who it is your dealing with. There are a few essential questions to ask.
Dependability
Can you count on the company to take care of your equipment? In other words, if something breaks, when will they be available to fix it? Are there maintenance contracts and are they a requirement for service? Do they have any clients you can contact for a recommendation?
You can learn a lot from a conversation with a company representative. You can learn even more from a conversation with their clients.
Longevity
In the case of longevity, I mean two things.
How long has the company been around?
How long will they service a product?
Longevity doesn't tell you everything but if a company is brand new, it's hard to judge them and whether they will still be around in a few years. On the other hand, RCI was new in 1976 and we're still here. So ask questions to assess whether you think the company will be around in a few years. Alternatively, is there an option if the company wasn't around? For example, ESI has a nationwide network of dealers and one would step in in the unlikely event that RCI was no longer around.
The second question is just as important. There are a lot of companies that have made a lot of money off of products that they no longer support. At RCI, we call that a forced upgrade. If you are investing in infrastructure, we feel you should know that you will be able to keep using it. So we support our telephone systems for as long as you keep them. Many companies stop servicing a product after just a few years and then tell their customers they will need to buy a new to receive service.
Familiarity with Equipment
There are many products out there that are open market – anyone can sell them. Some of these include Yealink and Panasonic. Since open market products can be sold by anyone, sometimes companies selling them don't know the equipment as well. If you are working with a company who is a factory authorized dealer, you know that not only does that company have some proficiency…they also have manufacturer support.
Local Presence
Some telephone companies, particularly those that only offer cloud services, sell directly to the consumer. They often offer good prices but maybe not as good value.
The question you need to ask is, do they have a local presence? Who are the boots on the ground? Many of these companies either just ship you the phones or they subcontract with someone local.
If there is a weak or no local presence, it can be difficult to get the help you need, particularly in a timely manner.
Accountability
Finally, take a look at what kind of sales to service staff ratio the company you're working with has. If the company you're working with has few (or in extreme cases no) service staff, you can bet they don't put a high value on customer service. With no service staff, as you can imagine, you will not be well taken care of.
The Best Indicator
And last, the best indicator of future behavior is…past behavior. So if you have a good relationship with a company already, that's a good indicator that it's a good company. That's good advice with any business.
At RCI, we have many customers who we've worked with for decades. We'd love to start a long term relationship with you.