Determining if Local IT Service Matters
As a business owner or manager, every thing you do is about making decisions. And every decision affects your bottom line. Not every choice is monumental but they all add up. You weigh them out: the pros and cons. Will they fit into your budget? Both monetary and time. In the end, you want every decision you make to have a net positive effect on your business. So with all the decisions you make every day, week, and year does local service enter into the equation? And with the internet and connectivity of today's world, does local IT service matter?
When deciding the answer to this question, the first question you need to ask yourself is, "What do you value?"
Company Values
Every business has its own culture and its own priorities. Yours will help determine all the decisions you make (or it should).
Is your business based on fast service?
Are you a company that is all about the personal touch?
Are you the best out there? The cheapest?
All of those questions are about why your customers choose you but they also reflect company values that will factor into the vendors you pick. For information on values and your brand see the link.
For a more obvious value-related question,  do you value community and local business? If that's part of who you are then working with a local company is probably a no-brainer.
If service isn't important to your company brand, or you're really just about price, then that would likely mean picking the cheapest company might be how you'd make your decision.
On the other hand, even that isn't always straightforward.
Price vs Value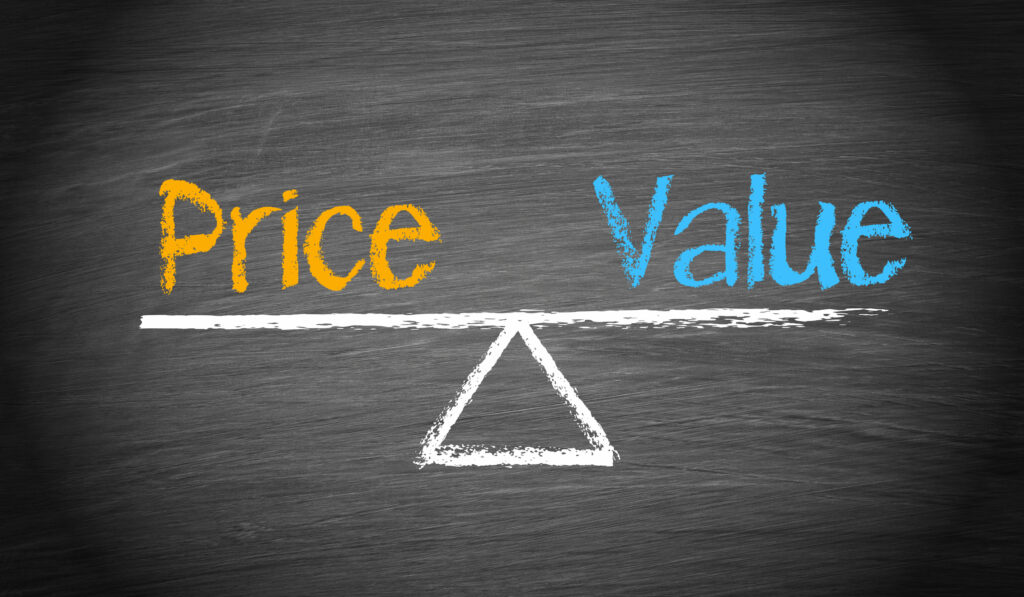 The cheapest company will not always save you money, especially with IT. You need to consider how quickly you need a problem solved. How much can a downed phone, computer glitch or complete system failure affect your business?
If your company largely runs off telephones or computers, a downed system can destroy productivity, so even picking the cheapest available service won't necessarily help you to save the most money.
What you need to do is find the best IT value for your money.
Another factor to consider if money is your primary determining factor in making a decision is how tech-savvy you or your employees are. If you have someone on staff whose job partly involves solving tech issues, having a good service contract might not be as essential to you, particularly if your tech isn't critical to the way you run your business.
Speed
On the other end of the spectrum, if your company is built on service, then absolutely, local IT service matters.
If you have no local options, at the very least, you need to make sure you have a service contract with your IT company and understand what that contract includes.
What hours is your IT company open and do they coincide with your business' hours?
If not, is emergency service available?
What does the service contract include?
If you're looking at a service contract that just involves mailing parts of your system to your IT company so that they can replace them, you are not looking at a fast turnaround time.
Receiving poor (or just slow) service from an IT company will affect the level of service you give to your customers so for service-minded companies, local IT service matters.
If you're not running a service-based company, tech can still be a factor for your bottom line.
It all depends how important your IT infrastructure is to your daily operations. So the next question to ask yourself when deciding whether local IT service matters, is what happens if your phones or computers are offline.
How Essential Are IT Services to Your Business?
If IT is essential to your business, the question is what happens when something goes down.
What is the potential loss of revenue for not having access to a piece of your technology infrastructure to a day or longer?
You then to need to weigh out the loss with the cost of the IT company you're looking for.
Generally speaking, you will be best off with a company with 24-hour emergency service and a local presence.
Every company is different but answering how essential your IT infrastructure is, how important service is to your company and what your company and customers value will help you to determine whether local IT service matters to your particular business.