Overhead paging was the next technology that RCI got into after telephone systems. It was a natural outgrowth. Many existing customers wanted to be able to page through their phones.
Since then, we've gotten into several other IT services, including computers and surveillance systems. But, in the meantime, paging's popularity has somewhat fallen by the wayside.
However, for businesses that do need overhead paging, it's typically essential to their day-to-day operations. And for those businesses, we've continued to offer the installation and maintenance of these sound systems.
Why Use Overhead Paging?
With the ubiquity of cell phones and lower prices of VOIP systems, paging might seem less relevant now. But there are situations where paging just makes more sense.
Some businesses have announcements that need to reach many people in real time. For example, an announcement can be relevant to the whole building, a particular department, or perhaps management-level employees.
Other times, a specific individual needs to be reached, and you don't know in which part of the building that individual currently is. While you can call a cell, when you are doing a high volume of announcements daily, calling employee cell phone numbers is not the most convenient or efficient method for locating employees.
Who Uses Overhead Paging?
Some of the most common businesses that use paging systems are in the retail and medical field.

Retail Sound Systems
If you've ever shopped at any physical location, you've probably been in the presence of a retail sound system. Retail establishments typically like to have some music playing to provide ambiance.
The music makes people more comfortable, less self-conscious, and more likely to linger. But sometimes, you'll notice that music gets interrupted by an announcement or a code. Sample announcements might include, "Someone from hardware to the front, please," or "Cleanup on aisle seven."
Both of these announcements have something in common. They don't require a specific person to address them, but they must be addressed promptly. That's the most common retail use of overhead paging systems.
Medical and Nursing Home Use
Medical facilities and nursing homes are the other most common fields that use overhead paging systems. What they have in common with retail is that their needs are pressing and often don't need to be addressed by a specific individual but by someone with a particular skill set.
Nursing homes typically have constant announcements going on throughout the day. Needs are constant, and so is change. Keeping employees appraised of the current situation is paramount.
In recent years, the nursing profession has had a shortage of new people entering the field. When fewer people have to cover the same workload, efficiency is a must. Paging systems are easy to use, relay information quickly, and don't require fumbling for a specific number or extension, or worse, trying to track a person down who could be anywhere in the building.
Nursing Home Clients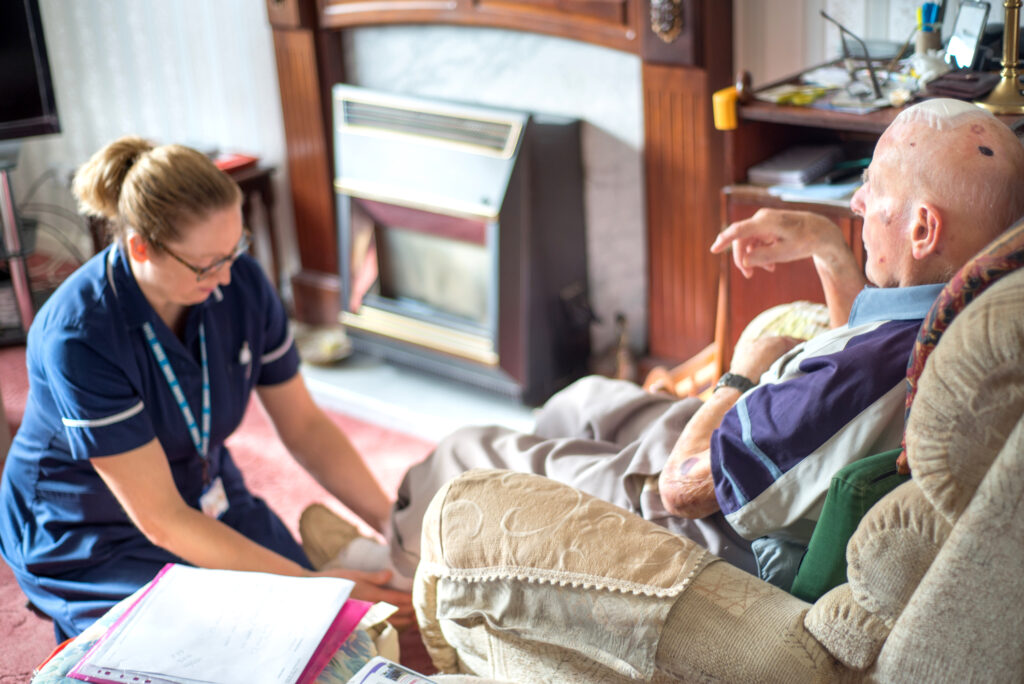 RCI has several nursing home clients, and many have multiple locations. So while we don't seek out customers more than three hours away, we have customers who like to have the same customer service and skill they've come to expect from RCI to service all their locations, even those in Northern Virginia, Virginia Beach, or out of state.
When we get multi-location clients, we are happy to oblige that request.
Common Problem, Unique Solution
Recently, one of our northern Virginia nursing home clients had a part failure in one of their paging systems. It was a common enough wear issue that we were able to diagnose it over the phone and get the part ordered right away.
When the part arrived at RCI, it was Friday. The nursing home had gone without paging for a few days, and it was naturally running their people ragged with extra trips.
They didn't ask us to come over the weekend, but we knew they needed the part immediately.
That said, the hardworking RCI techs also have had more work to do than we've had hours to do it. They'd had a lot of overtime and frankly needed some rest. So when we recently had their paging problem, we took a unique approach to solve it.
Road Trip Like A Boss
We got them the part that weekend. It's not out of the question for RCI techs to work on the weekend. They get extra for it.
But this time was different. This time it was the boss.
John Whitcomb felt the technicians needed a little R & R, so he made a weekend of it. He and his wife Pat took a day trip to DC, had a good meal, and solved the nursing home's overhead paging problem.
They were extremely grateful and a little surprised that the boss had driven a whole day to fix their problem. But at RCI, we put customer service first. Besides, John always enjoyed road trips.