Affordable, Productivity-Enhancing Features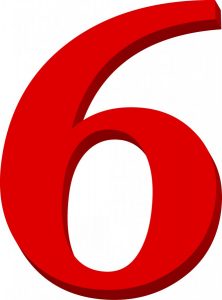 When RCI started in the late 70s, we were a custom-engineering firm that designed equipment to allow telephone systems to do things they weren't built to do. Over time, as telephone systems became more sophisticated, we shifted into the sales and service of telephone systems and other technology because phone systems had begun to do out of the box the tasks we were hired to design them to accomplish.
Business Telephone system features have continued to get better and better with time. If you have a system more than a year or two old, you may be surprised at how affordable some great efficiency increasing features are. Some come standard! Here are a list of 6 Phone System Features that will help your business and are now quite affordable.
Call recording
Do you delete every email immediately after reading it? If not, then why do we except not having a record of our phone correspondences?
Everyone has had a moment where they asked, "Wait, did he say Wednesday or Thursday?" or "How many did she order?" It never looks professional to ask a client to repeat something you've already gone over. Then there are situations where a client and an employee have two different stories of how a conversation went. In these situation, call recording is essential.
Today, there's just no excuse to not have call logging software on a telephone system. And if you're going to get it, you want one with an easily searchable database. Make sure you can search by date, extension, incoming or outgoing number, time of day, type of conversation (internal, outgoing or incoming) and duration of conversation.
Voicemail
It's hard to believe that there are still businesses today without a voicemail platform. Our colleagues in Northern Virginia, South Bay Communications and Security, a fellow ESI dealer have already posted a great blog all about the importance of voicemail which I encourage you to read.
I also encourage you to go a step further. Don't just voicemail. Get easy to use voicemail! You may have have voicemail already but do you know how to change your outgoing message? Do all of your employees? How many actions (or buttons) does it take? We like voicemail that is intuitive and can be changed with just 2 button presses or an intuitive integrated computer interface.
Unified Communications
While we're talking about voicemail in today's modern mobile world doesn't it seem silly to not be able to check our voicemail from anywhere? Sure you can always dial in and put in your code but these days, there's a simpler way – Voicemail to Email.
Most modern telephone systems come with an option to have your voicemails forwarded to your email so you can listen to them anywhere. RCI includes unified email and voicemail standard with any new business phone system.
Efax
Another feature that could be considered a sub-category of unified communications is efax. Efax is not strictly a telephone system feature but most telephone system or SIP trunk providers can include it as an option with a system.
With the existence of email, it sometimes seems silly to also have a fax machine. But for many businesses fax is still an important part of doing business. But just because you need fax, doesn't mean you need a fax machine. Efax is a virtual fax machine that allows you to send faxes through an email interface.
You don't have to maintain the extra piece of fax equipment and you don't need to be getting physical faxes printing out when you don't want to. The best part? You know all those spam faxes you currently get? Check a box beside them in your inbox and hit delete!
Cell Phone Integration
When you have a sales force, service technicians or other company reps on the road, you still want them connected to the company. With cell phone apps, current telephone systems will allow you to let your employees have mobile extensions.
What's the difference between that and just having a cell phone number? Employees don't have to use their own accounts to make calls. Therefore there's no use of a personal account. When they call from their app, only the business name comes up. No one can tell the call is not coming from the office.
Plus dialing in is as easy as calling an extension and employees cell retain the functionality of the telephone system – voicemail, call accounting, call recording – everything.
ACD – Automatic Call Distribution
Have you ever wanted to make sure calls were being distributed evenly among members of a department? Have you ever wanted to make sure certain numbers automatically route to certain people so that people usually get to speak to the same person?
ACD can do this and more.
ACD is a feature frequently used by call sensors but with the development of new software telephone systems add this feature for little to no cost.
So, can your telephone system accomplish all these features? If not, it might be time to give your local phone dealer a call.