Is it time to replace your phone system?
We're four weeks into the new year. In previous January, we discussed the top tech trends of the previous year or decade or technology resolutions for the year to come. But with cyber security still in the news and the rise of the distributed workforce showing only slight signs of slowing, 2022 was pretty similar to 2021!
So instead, today, we're focusing on something that you should maybe have already done – replace your phone system. But, of course, this won't be true of every reader. So to determine whether your phone system should be dug up by Indiana Jone and preserved in a museum, today we present the top four signs you need to replace your phone system.
You Have to Change the Time Twice a Year
Daylight savings time and its return to normalcy is a pain for many reasons, not the least of which is human health. But one place where it shouldn't cause you a problem is changing the time on your phones.
That's because modern phone systems update automatically, just like your computers and cell phones. So is it that big of a deal to change the time on your phones twice a year (plus when the power goes out)?
Of course not! It's a minor inconvenience, and when RCI is your provider, we're happy to walk you through it. But if you have to do it, it means you have outdated equipment, and it's time to replace your phone system.
You Have to Be in the Office to Access It
When you were young, your parents acted like snow days were just for kids, but now you know the truth: everyone loves an unexpected day off! But, of course, if you're a business owner or manager, that day off comes with a few extra responsibilities before you join the kids in making a snowman.
One of those responsibilities is updating your telephone message to say you're closed. Even relatively old telephone systems had a call-in option that allowed you to go through a complex series of codes and digit pressing to record a new message from afar. Today, it's much more manageable.
With modern VoIP or cloud telephone systems, you can access the user interface from an offsite computer. Within that interface, you'll find conveniently labeled outgoing messages, which you can select from to change what people calling in hear.
Can't do that? Time to replace your phone system.
And speaking of having to be in the office…
You Can't Plug in From Home
With the aforementioned distributed workforce and IT companies' ability to support it, there's no longer any excuse to have a telephone system that can't accommodate work-from-home employees.
Today's workers want to work from anywhere. And if you want the best employees, you need the ability to accommodate them. Modern telephone systems can add a desk phone anywhere with an internet connection or turn a tablet, smartphone, or computer into an extension.
Do you require people to come and work in a building because you need someone to answer the phone? Then, it's time to get a new phone system.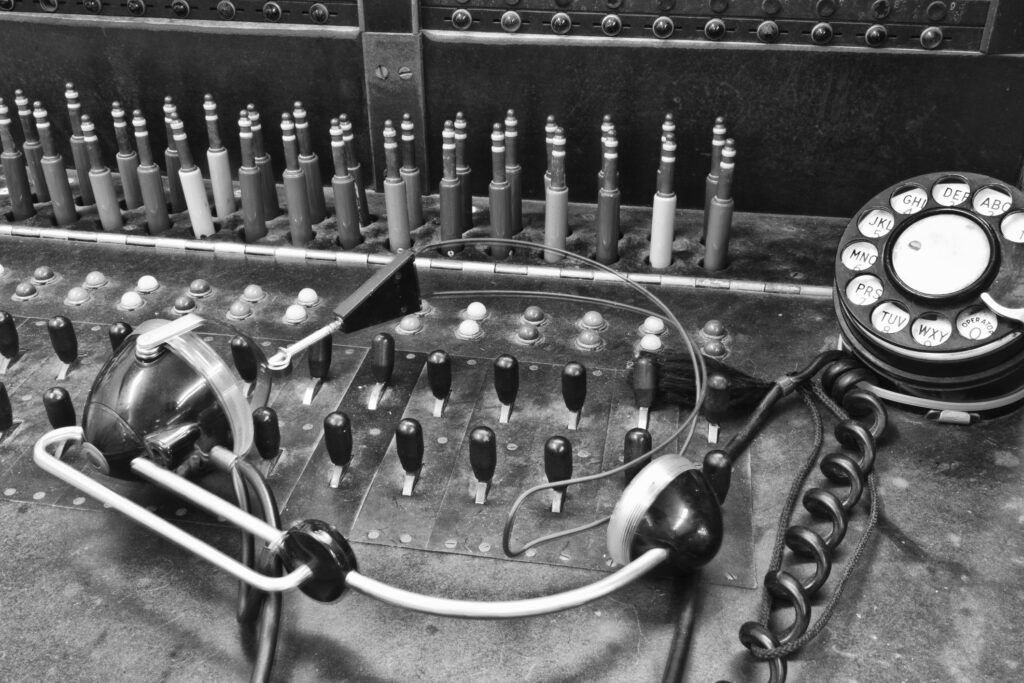 You Can't Answer on the Road
In a similar vein, when you have employees who go out to customer's sites to perform work, you still want to keep them in the loop. With cell phones, that's easy. But what if someone outside of work wants to get in touch with an employee?
It used to be that you had a couple of choices in this scenario. First, you could give out your employee's cell phone number. The problems with that are obvious. There's a privacy concern for your employee and a potential loss of business for you. If customers know your employee's number, they may choose to call that employee directly in the future instead of going through the proper channels, which means potentially not being billed.
Secondly, you could transfer outgoing calls to an employee's cell phone. But, of course, anyone who's done this has probably also had the experience of dropping the call accidentally. The way around that is to give the cell number just in case, which puts you back to the problems in the earlier paragraph!
Finally, you could call them on-site, but that could cause potential tension with the customers whose fun your employee was losing.
Today, you can make a cell phone an extension on the system, or a cell phone can share an extension with a desk phone for employees who split time between the field and the office. If your telephone system can't do this, it's time to replace your phone system.
Time to Replace Your Phone System?
If you related to any of these signs, it's time to replace your phone system; first of all, we're sorry. Secondly, we're ready to help you! What we listed today is just the tip of the iceberg. There are dozens of reasons to replace your phone system, from saving money to record-keeping to unique new features.
What are you waiting for?